About us
"Luxmal" was established in 1989. In the beginning, it provided painting and renovation services, but in time it became a painting and decorative company.
Thanks to the owner's commitment, the company developed new decorative techniques that quickly became appreciated by the customers. Multiple years of development and continuous improvement of the developed methods – in terms of painting decorations – such as: painting frescoes, execution of wallpapers with spray acrylic paint, drip plaster, painting of halls and elevations using a hydrodynamic gun, creating immitations of various materials – marbles, concrete, travertine, gratine – have resulted in highest quality services.
Company shop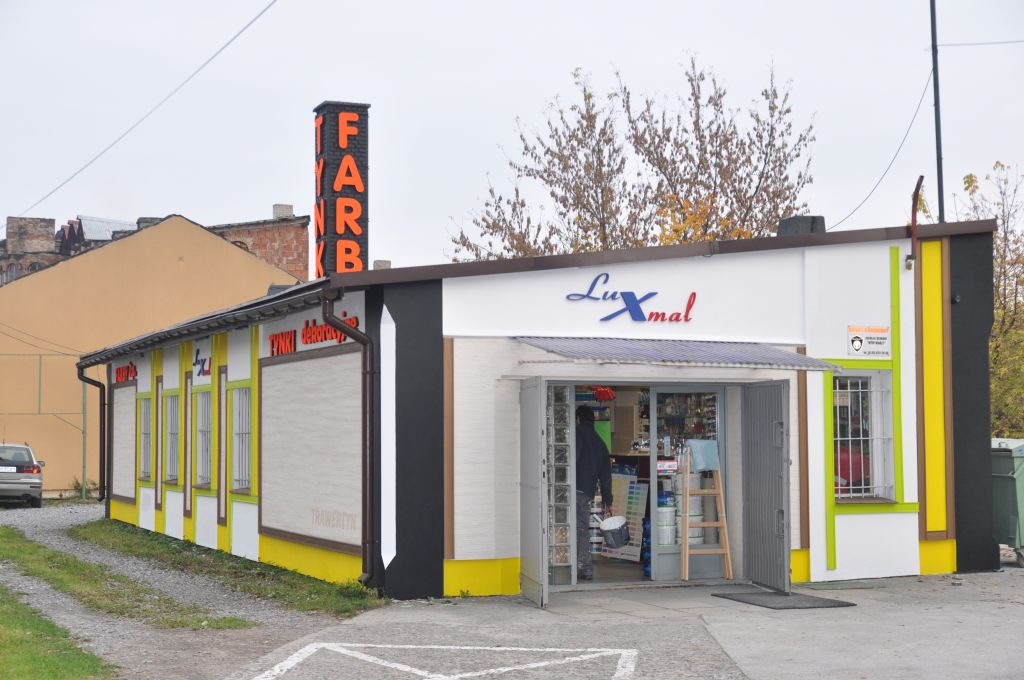 The quality of services depends not only on their professional execution, but also on the quality of the materials used. This was the idea when the company opened its shop full of products from reputable domestic and foreign companies.
Wanting to offer original and highest quality materials, the company started manufacturing innovative – developed by the owner based on his own experiences and unique recipes – paints, decorative materials and plasters.
The company's rich offer of products includes, among others, Trawertyn plaster, Beton plaster, powders, acrylic paints, finish trowellings, primers.
You're welcome to get acquainted with the full assortment on our website and in the company shop in Chrzanów.
We also strongly encourage you to view the photo gallery, which documents only a fraction of our possibilities and executed works, as well as instructions videos in which we share information on the methods of working with particular offered products.